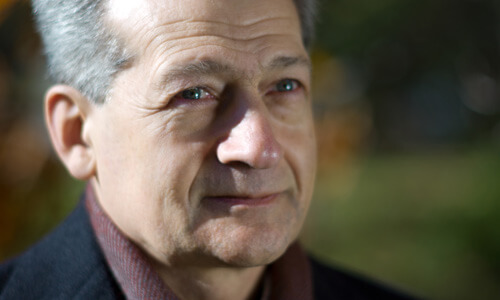 Boris Zarankin |
Founder & Artistic Director
A pianist of international renown, Boris Zarankin was hailed by the Los Angeles Times as a "pianist of flair, style and exciting virtuosity". Mr. Zarankin studied at the Kharkov State Conservatory with Regina Horowitz and the Moscow State Conservatory.
Mr. Zarankin has appeared as a soloist with many leading orchestras. His most recent recording of Schubert Sonatas (released on the DOREMI label in February 2012) has been called "magic… compelling listening" (Toronto Star), while Beethoven? Beethoven! (July 2007), has been called "a paragon of intelligent artistry" and his 24 Chopin Etudes remain "an aesthetic revelation".
For his two volumes of Schubert-Liszt Lieder, he was praised as a "master of tone colour". He is the Co-founder and Artistic Director of Off Centre Music Salon with his wife Inna Perkis.