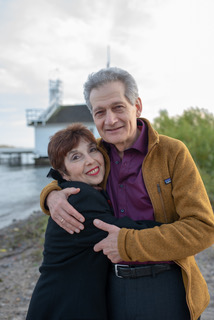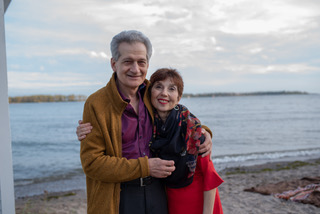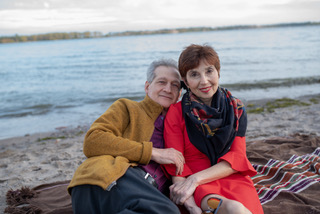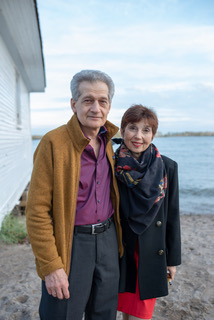 "Art is how we decorate space,
music is how we decorate time."
Dear friends,
At the end of WWI, as the devastation of the Spanish Flu began to wane, a feverish, champagne-fueled, decade-long party erupted all over the world. While we cannot compare our hope for a slow and safe return to normalcy to those roaring 1920s, we do feel a certain explosive bubbling-over of creative energy all around us.
This year, we will be embracing laughter first - for fun, of course, but also for the healing power of its release – with works by Poulenc, Shostakovich, Saint-Saëns and Gavrilin. Next, we will delve into the very heart of chamber music- exploring every possible combination of players (or almost!). As always, we invite you to eavesdrop on these sometimes-intimate-sometimes-raucous conversations between friends, which will include Brahms' op. 34 Piano Quintet (with our Rosebud quartet-in-residence) and a Canadian premiere of Ukrainian composer Valentin Bibik's "Little Concerto for Piano Trio". We end our season on a first-class flight from New York to Vienna, with a little help from brilliant Off Centre friend, composer-pianist Jimmy Roberts… and it's a birthday party! For Johannes Brahms, no less, who will be turning 190. No jetlag! Only toe-tapping Zigeunermelodien and tunes to hum!
Off Centre Music Salon began as an attempt to find the magical, inclusive atmosphere of the Viennese and Parisian Salons of the 19th Century. At a time when the concert hall experience had become almost clinical in its austerity, we felt the need, more than ever, to go back to a time when music was intimately shared, concerts told a story and created personal connections for audience and performer alike. Over time we have broadened our mandate beyond the music of the 19th Century. We feel a need to protect and foster a sustainable musical future. This has led to the formation of our Artist-in-Residence initiative.
We have spent so long in the quiet of our homes and now, after the silence, we need NOISE and CONNECTION. Of course COVID remains among us and there is still fear and caution, but there is room now to refill our depleted reserves with music and joy, to "decorate" this important time together.
Boris & Inna
Founders and Artistic Directors